Newspapers Have to Make Money Somehow
web analytics
privacy
Introduction
I used Builtwith to check the tracking and web analytics used by several large circulation newspapers.
This is not a careful list yet. It jumbles the good and the bad.
This list includes the innocent:
internal data analytics tools that don't sell to anybody (e.g. Matomo.org)
as well as the profiteers:
internal tools that are "free" and re-sell without emphasizing that is their business model and whitewash their business model by telling you how to "adjust your privacy settings" (Google)
full-blown PII re-sellers that make no bones about what their incentive is
Financial Times, Analytics and Tracking
The Financial Times uses 14 marketing technologies:
Salesforce Audience
Chartbeat
Optimizely
Pardot
Google Conversion Tracking
Google DoubleClick Conversion
Google AdWords Conversion
Fastly
DoubleClick Floodlight
Moat
Google Analytics
Global Site Tag
Google Conversion Linker
LinkedIn InsightsLinkedIn Insights
Le Monde, Analytics and Tracking
Le Monde uses 1 marketing technology:
The Guardian UK
The Guardian UK uses 4 marketing technologies:
Google Analytics
Fastly
DocuSign
Adobe Enterprise Cloud
New York Times
The NYT uses 13 marketing technologies:
Chartbeat
WebTrends
Akamai mPulse
Optimizely
Google Analytics
Google Analytics Classic
comScore
Facebook Domain Insights
Fastly
Twitter Website Universal Tag
DoubleClick Floodlight
Global Site Tag
Google Conversion Linker
USA Today
The NYT uses 20 marketing technologies:
Chartbeat
Omniture SiteCatalyst
Salesforce Audience Studio
Adjust
Airship
Keywee
AB Tasty
comScore
Facebook Domain Insights
New Relic
Fastly
Facebook Signal
Twitter Analytics
Quantcast Measurement
Google Analytics
Google Universal Analytics
Facebook Pixel
Facebook Conversion Tracking
DoubleClick Floodlight
The Wisconsin State Journal
The WSJ uses 23 marketing technologies:
Rapleaf
BlueConic
LiveRamp
Visual IQ
Triggered Messaging
Fresh Relevance
Google Optimize 360
Lotame Crowd Control
Facebook Domain Insights
comScore
Tynt Tracer
Google Analytics
Google Universal Analytics
Google Analytics Enhanced Link Attribution
Google Analytics 4
33 Across
Facebook Signal
Facebook Pixel
Global Site Tag
Dotomi
Mather Economics
Snowplow
Martech 5000
Part of my interest is to check the media's participation in the Martech 5000 ecosystem.
Image of something vaguely creepy, yet intriguing: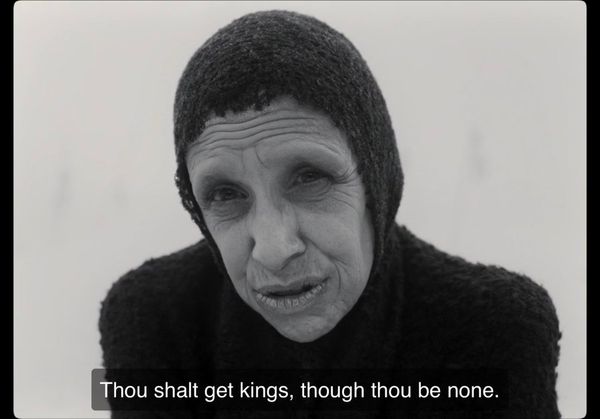 Also: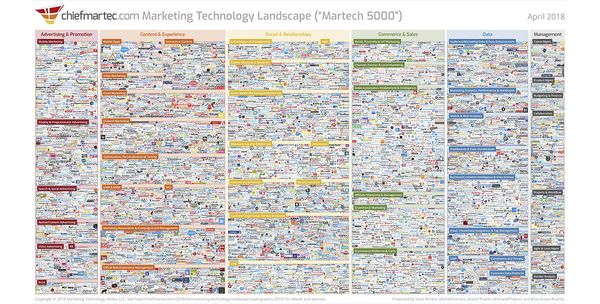 Analysis
The European media use fewer Marketing Technologies. Le Monde is especially low Martech/high Privacy.


Among the American media, the smaller the site traffic, the more ad revenue they seem to be trying to squeeze out of their platform.
Coming soon, radio too (TODO):
WNYC Public Radio in New York City
WORT Community Radio in Madison
Radio France
FIP.fr
---